LinkedIn is an important platform that can be used to look for a new job, connect with potential clients, and build influence in your field.
But LinkedIn won't be nearly as effective for any of these things if no one sees your profile.
If you want hiring managers, prospects, and others in your industry to find you on LinkedIn, you need to spend some time optimizing your profile and its keywords.
Here are four ways that you can optimize your LinkedIn profile's keywords to get found through search more frequently.
Reach 100% profile strength, but don't stop there
LinkedIn measures the strength of your profile by the information that you include on it. Once you meet the requirements for 100% completion, your profile strength meter will be filled up and won't go any higher. Reaching this status is critical: LinkedIn says that users with complete profiles are 40 times more likely to receive opportunities.
However, reaching 100% doesn't mean that you should stop updating your profile. As you gain experience and broaden your skills, make sure that you mention them and their related keywords by updating your profile accordingly. LinkedIn allows you to write a summary of yourself as a professional and describe projects you have worked on. These areas are perfect for including keywords that are relevant to the searches you want to be found in.
Write your headline carefully
After your name, your profile headline is the second most important search criteria that LinkedIn uses to rank profiles in search results. This makes your headline a critical place to use keywords to gain visibility.
The headline is where you'll want to think about the most common job title for your position. It's nice to have a creative title that distinguishes you from the crowd, but if your headline indicates that you are a "Grand Master of IT Projects," you won't get as many hits as you would if your headline was simply, "IT Project Manager."
Remember to also include your skills in your headline. For example, if you are a project manager who specializes in cloud migration projects, include keywords related to work you've done in that area.
Consider industry keywords
When optimizing your LinkedIn profile for keywords, don't limit yourself to keywords that relate directly to the skills and experience that you have. Instead, think about keywords that might relate to your industry as a whole: clients, vendors, and competitors.
For example, if you are a technician who works for a company with clients in healthcare, consider ways that you can include keywords relating to healthcare in your profile.
If you aren't sure where to start when it comes to finding the hot keywords in your field, Google's Keyword Planner tool is a good place to start. You can search for keyword volume based on your industry and your geographic location. The Keyword Planner can also provide suggestions for keywords based on your product or service. Because Google crawls data from LinkedIn to use in search results, there's a good chance that if a keyword gets a lot of traffic on Google, it also gets a lot of traffic on LinkedIn.
With these steps, you can take advantage of the power of keyword optimization to improve the frequency with which you get found by prospects, employers, and other people you want to connect with on LinkedIn.
What are some other ways to boost your keyword optimization on LinkedIn?
I was talking to an executive the other day who asked why they weren't getting the search engine ranking boost they had expected when they had invested so much in optimizing their website.
I told him it was because despite all the work that had taken place on the site, that's only part of what goes into search rankings. They hadn't done anything off the site.
Here's the rule…
Half of the SEO work is done on your website; the other half is done off the site.
Actually, right now the greater weight is being given to link popularity, which happens outside your site. So more than half of your results come from what you do off the site.
You need to make sure you cover both sides of the equation when you are trying to improve search engine optimization.
Among the things you can change on your website are:
·Title and meta tags
·Heading tags
·Alt tags
·Keyword-rich copy
·Page names
·Link wording
·Static vs. dynamic content
·Outbound links
The work you do outside the website involves generating as many links to your website as possible from respected and relevant websites. Tactics here include:
·Distributing press releases
·Getting listed in various directories
·Participating in online communities, forums, listservs, discussion groups and social networks (with a sig file or content that links back to your site)
·Syndicating articles
·Blogging
·Commenting on other people's blogs
·Contacting companies that offer complementary products or services to exchange links
·Participating in link exchange programs
Make sure your search engine optimization efforts include both on-site and off-site tactics.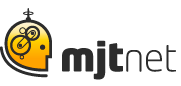 I talk to a lot of CEOs who are thinking about blogging or Twittering, but are not sure how to get started.
Here's someone who is doing it right…
His name is Marcus Tettmar, and his company is MJT Net. They are clients of ours, but Marcus was blogging and Twittering long before they started working with us.
His blog is focused on his software. He talks about new features, fixes, issues that came up on their support forums, tips for using the software, and his new website. Read more
So you know where I'm coming from, here are the top 9 types of marketing I believe virtually every small software company should be doing:
Pay-per-click advertisements (Google ads)
Public relations
Nurture program
Search engine optimization
Education strategy
Email newsletters
Flash demos
Referrals
Get Creative
You can get a fuller explanation on my website  www.j-m-r.com 
And this is what we're telling clients now, with the economy heading into a recession… Read more